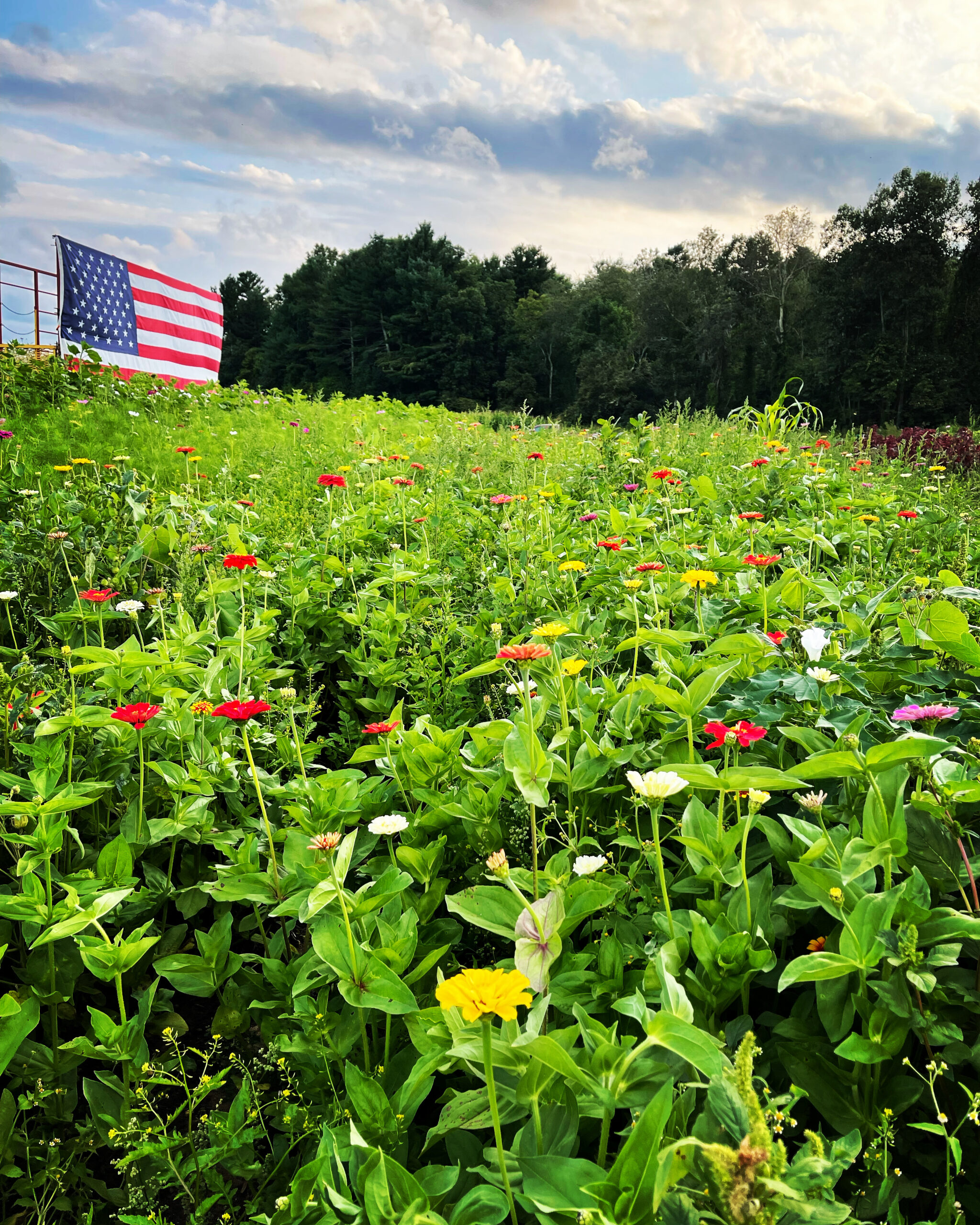 Pick Your-Own-Flowers
1805 Lower Road Hardwick
Open Saturdays & Sundays!
Locally Grown Fresh Cut Flowers in Hardwick, MA
I am Emily, your local farmer florist, growing and arranging fresh cut flowers for your every flower need!
Flowers are my passion. And it's a passion I love to share with others as a local farmer florist in the Town of Hardwick in Central Massachusetts.
Specifically, my passion is my business, Lone Birch Blossoms. Lone Birch Blossoms has evolved over the past five years and more from a single field of sunflowers to a thriving and growing local florist…with a twist.
In my business I strive first to provide a local floral product, growing a wide range of flowers, greens, and foliage for unique bouquets and arrangements that are truly local in every sense of the word—grown and arranged right here in Hardwick at Clover Hill Farm.
In addition, I compliment my local fresh cut flower offerings with high-quality wholesale resources so that I can bring you exactly what you are looking for, at any time throughout the year.
Products & Services:
Wedding Flowers, Arrangements, & Bridal Bouquets
Special-order arrangements
Holiday arrangements
Centerpieces and accents
Condolence, funeral flowers, and Memorials
Bulk-buy flowers
All-local Flower CSA
Holiday & seasonal greens, wreaths, & decor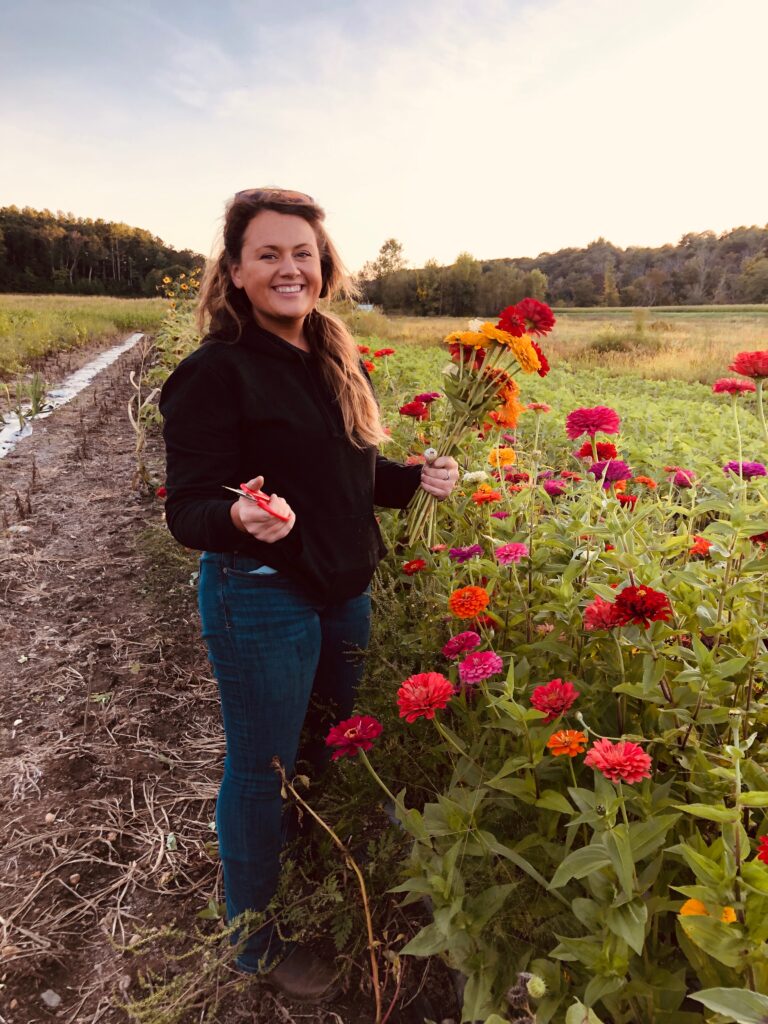 Year-Round Local Florist for Any Event or Special Occasion
Recognizing the limitations of flower growing in New England, I also have access to top-quality flowers year-round through nearby flower wholesalers. This means that I am able to extend my products beyond my locally-grown, in-season flowers and am able to offer nearly endless options at any time of the year to create the perfect arrangements personalized for you and your vision. Wedding flowers, events, special occasions of any type—we'll work together to create a unique and highly personal arrangement to fit your needs (and your budget, too).
Please explore my website to learn more about all I have to offer you here at Lone Birch Blossoms. When you're ready, give me a call, send me an email, or use the Contact form here on this site, and let's talk about what I can do to turn your floral visions into reality!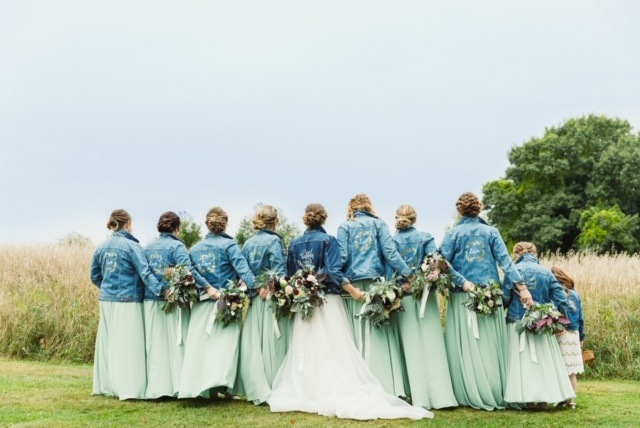 What Can Lone Birch Blossoms do for You?
Weddings flowers—personalized, custom-designed bridal flowers for your very special day, including bridal showers and more. I invite you to my Wedding Flowers page to see what I have done for others, but also invite you to Contact Me with your unique vision for your unique day!
Flowers for special events & special occasion flowers—I have experience designing unique and highly personal special arrangements for all manner of special occasions, including single arrangements "just because," party décor, baby showers, and condolence and funeral arrangements as well. Come with me to my Special Events page to learn more and see some samples, and then contact me to talk more about your specific needs.
Local Flower CSA—flower CSA's are much like those that have become popular for fresh local vegetables and meat. A CSA is a subscription-based service that provides you with new fresh flowers to enjoy every week during the growing season. Please visit the Flower CSA page to learn more about this option and to choose from the different levels and locations on offer.
Bulk-buy flowers—I also offer a unique opportunity for those interested in buying local fresh cut flowers in bulk for home parties, backyard barbecues, events, and DIY flowers. If a little more hands-on is your thing, you'll love my bulk bucket option! Come on over to the Bulk Flowers page to learn more!