About Us:
Lone Birch Blossoms
As it probably is for all farmer-florists, my business was grown from a love of flowers, and an enjoyment of the beauty they bring into our lives.
A Simple Start
My journey into flower farming started with a single field of sunflowers—those subtly dramatic, quiet beauties of late summer. I planted that field at Clover Hill Farm in Hardwick and sold them by the bunch on the roadside to be enjoyed by passersby and farm stand patrons. And enjoy them, they did.
From humble beginnings…
With the success and popularity of those humble bunches came the confidence to grow a bit more. And so, with the coming of the next flower-growing season, I expanded my varieties a little more. With those, I expanded the diversity of my bouquets a little more. And a little more over the succeeding few years.
As my interest and varieties both grew, I began to explore the world of fresh cut flower farming more and more. I drew knowledge about how to farm flowers, growing, plants, and variety selection from a number of resources. I focused on new trends and styles in flower arranging until I began to find the stride of my own farmer-florist style.
…To where we are today
As it turns out, it was a style, something a little different, fresh and new, that spoke to people. Ladies looking for a little fresh local flower flair for their homes; husbands, boyfriends, and partners looking to let someone know they care; eco-conscious people looking to find more ways to bring the local farm to table movement home; brides who appreciated a new take on an old tradition…something both old and new.
Today, my humble flower farm has grown into a thriving and still growing business. It's a bit of an unanticipated dream come true; one I am fortunate to experience, and eager to share with you.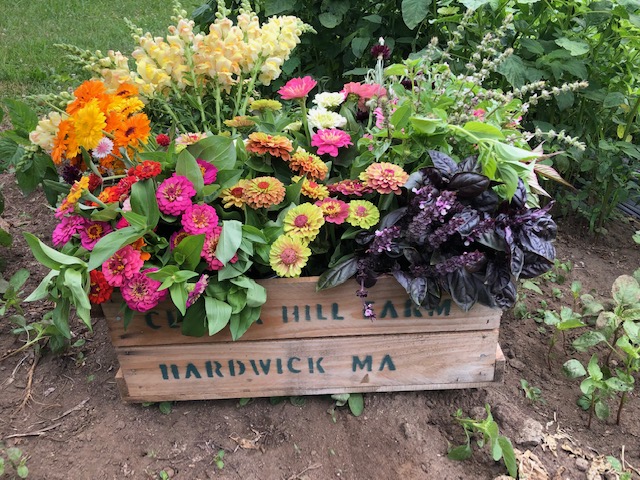 Your interest in Lone Birch Blossoms, my products, arrangements, flower farm, and florist services is very much appreciated. I look forward to bringing my flowers and my services to you as I continue to look forward to the future of the Lone Birch Blossoms flower farm.